Crew:
Host…Jonathan Ross
Cameraman…Les Young
Camera Assistant – Ian Wallace
VT Editor..Bob Ogden
Assitant Editor..Josephine McNally
Dubbing Mixer…Colin Martin
Production Secrataries… Una Gordon, Debbie Marrow
Production Accountant…Joanna Beresford
Production Manager..Sue Hancock
Research…Bernadette O'Farrell
Titles…Hierographics and Boxer Productions
Original Music – Steve Nieve
Sound Recordist…Simon Okin
Series 1 (as broadcast on Channel 4 in the UK) – "The Incredibly Strange Film Show"
1: John Waters, August 5, 1988
2: Ray Dennis Steckler, August 12, 1988
3: Herschell Gordon Lewis, August 19, 1988
4: Ted V. Mikels, August 26, 1988
5: Sam Raimi, Sept 2, 1988
6: Russ Meyer, Sept 9, 1988
Series 2 (also shown on Channel 4) – "Son of The Incredibly Strange Film Show"
1: Jackie Chan, Sept 22, 1989
2: Fred Olen Ray & Doris Wishman, Sept 29 1989
3: The Legend of El Santo, Oct 6, 1989
4: Ed Wood, Jr, Oct 13, 1989
5: Tsui Hark & Stuart Gordon, Oct 20, 1989
6: George Romero & Tom Savini, Oct 27, 1989
In a time when exploitation film had little exposure and was often relegated to the back aisle of the videostore, The British TV series The Incredibly Strange FIlm Show and its sequel Son of The Incredibly Strange Film Show illuminated these long-forgotten masters of the drive-in and turned on a whole new generation to the likes of Doris Wishman and Ray Dennis Steckler. In addition to covering American film, ISFS also reached out worldwide and covered the exploding Hong Kong film industry as well as the Mexican Wrestling movie phenomenon.
Hosted by the acerbic Jonathan Ross, the series was originally broadcast on Channel 4 in 1988-89 and then re-run on US cable's The Discovery Channel in the early 90's.
---
John Waters
Interviewees: Glen Milstead (Divine), Mink Stole, John Waters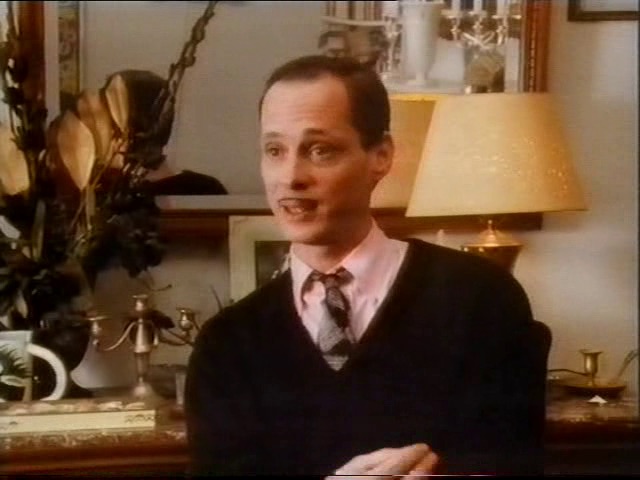 The Pope of Trash is captured at the height of his popularity with the surprise mainstream hit Hairspray. Most of the contributors to Waters' underground Baltimore-based film collective "Dreamland Productions" are interviewed, including one of Divine's final interviews at the premiere of Hairspray.
Most of his career highlights are touched on, From his early work with Multiple Maniacs and Female Trouble, Pink Flamingos (though Waters' attempts at a sequel are untouched) all the way to the more above-ground spectacles Polyester and Desperate Living. Waters' also mentions his brief career of teaching filmmaking in prison, where he taught the inmates to express their anger in movies.
Commercial Release: Currently no official release.
---
Ray Dennis Steckler
Interviewees: Ray Dennis Steckler, George Morgan, Johnny Legend, Don Knivling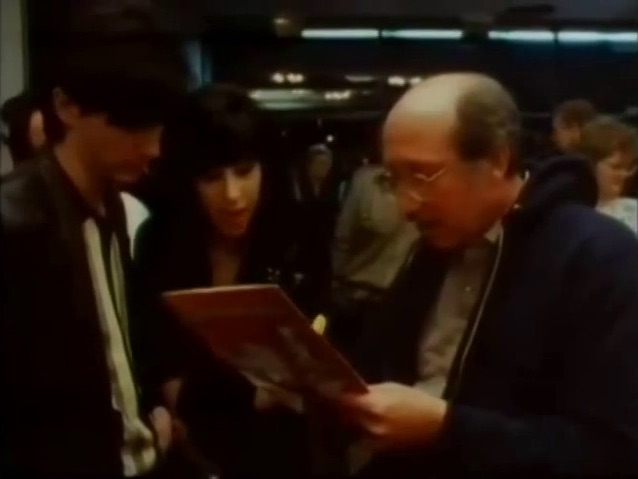 The Las Vegas skyline provides a glittering backdrop for the story of no-budget auteur Steckler, whose improvisational style fueled the creation Rat Fink a Boo Boo, Wild Guitar, The Thrill Killers and The Incredibly Strange Creatures Who Decided to Stop Living and Became Mixed-Up Zombies.
This Steckler retrospective covers everything from his early days directing the Arch Hall Jr. film Wild Guitar (cue anecdote about the overbearing Arch Hall Sr.) all the way up to his current (in the late eighties) position of making slasher films in Vegas. Steckler is even seen in the back alley location of one of these films and give Ross a bit part in the movie! Also interviewed is Steckler's on-screen persona Cash Flagg.
Commercial Release: Included in Severin Film's 2022 The Incredibly Strange Films of Ray Dennis Steckler box set.
---
Herschell Gorden Lewis
Interviewees: David Friedman, Ronny Kerwin, H.G. Lewis
Drive-In Splatter pioneer Herschell Gordon Lewis is the spotlight of this ISFS whose scenes of gore "may be too disturbing even in their edited form" warns Ross. Lewis is interviewed against the backdrop of a quiet country club where he enjoys a simple game of tennis or golf and enjoys his current status as a direct marketing guru, a position which he holds to this day. Lewis' beginnings with the Nudie Cuties Lucky Piere and Boing! are explored as well as the successful series of Blood pictures which he made with David Friedman. The gory bits (or at least the ones fit for UK TV) from Blood Feast, 2000 Maniacs and Color Me Blood Red are all shown. The show also explores the Lewis solo-projects like Wizard of Gore and the infamous Gran Guignol Blood Theater which Lewis ran in the early seventies. A Haggard-looking Ronny Kerwin also gives the viewer a guided tour of the Suez Motel, the famous backdrop for much of Blood Feast.
Commercial Release: Included in Arrow Video's 2016 The Herschell Gordon Lewis Feast box set.
---
Ted V. Mikels
Interviewees: Wendy Altimura, Ted V. Mikels, Doreen Ross, Tura Satana, Sherri Vernon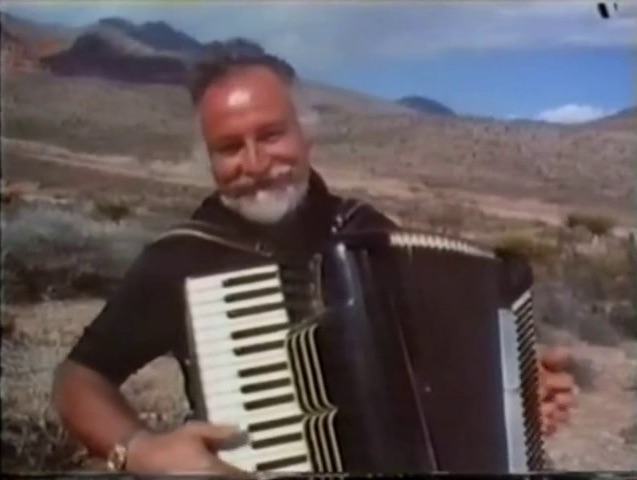 This episodes begins with on strange sight: director Ted V. Mikels sitting out in the middle of the open desert and playing an accordian! Throughout the documentary Mikels is out in the desert either singing and playing or doing some ventriliquism(?) in order to get across his bizarre filmmaking philosophy. This particular ISFS is not as definitive as other episodes and essentially features a few important Mikels films such as Astro Zombies and The Doll Squad with no mention of the beginings of Mikel's filmmaking career.
Mikels liked this episode so much that he released it on his own video label under it's own title Ted V. Mikels: The King of the Castle.
Commercial Release: Self-released in a possible Grey Market release by Mikels himself on his now-defunct website TedVMikels.com.
---
Sam Raimi
Interviewees: Bruce Campbell, Scott Spiegel, Sam Raimi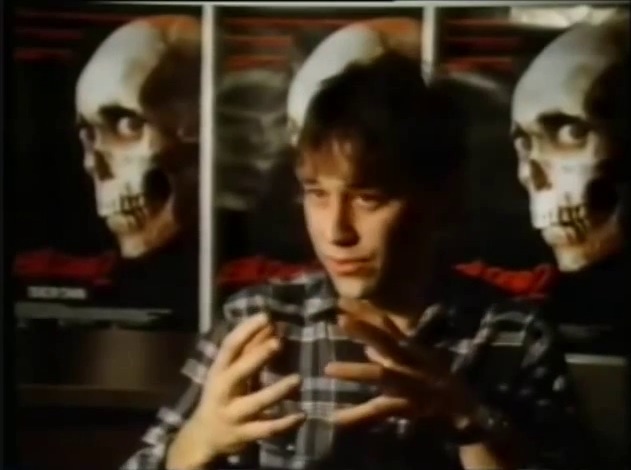 Raimi is interviewed behind a wall of posters for Evil Dead 2 in this piece which offers a nice retropective of his pre-Darkman work (Ross casually mentions that Raimi currently has a few projects in development with Universal). Numerous clips from his early super-8 shorts are shown in addition to choice scenes from the super-8 Evil Dead promo Within The Woods, a film which Raimi presented to prospective investors as proof of his filmmaking abilities.
Also included is a visit to the set of Scott Spiegel's Night Crew (AKA Intruder) where Sam is seen playing a cameo role of a doomed butcher.
The production nightmares of Raimi's big-budget sophmore effort Crimewave are discussed and the film ends a short segment on Evil Dead 2 where Raimi seems unsure of whether Ash will re-appear in another film again.
Commercial Release: An edited version was included in Anchor Bay UK's 2003 The Evil Dead Trilogy DVD box set.
---
Russ Meyer
Interviewees: David Friedman, Roger Ebert, Tura Satana, Russ Meyer
This episode of ISFS profiled epic American indie filmmaker and lover of cleavage Russ Meyer as he recounts his ground-breaking nudie films such Immoral Mr. Teas and Vixen all the way to his studio films Beyond the Valley of the Dolls and The Seven Minutes along with his aborted Sex Pistols project.
Commercial Release: Included in the Criterion Collection Blu-Ray release.
---
Jackie Chan
Interviewees: Jackie Chan, Willie Chan, Maggie Cheung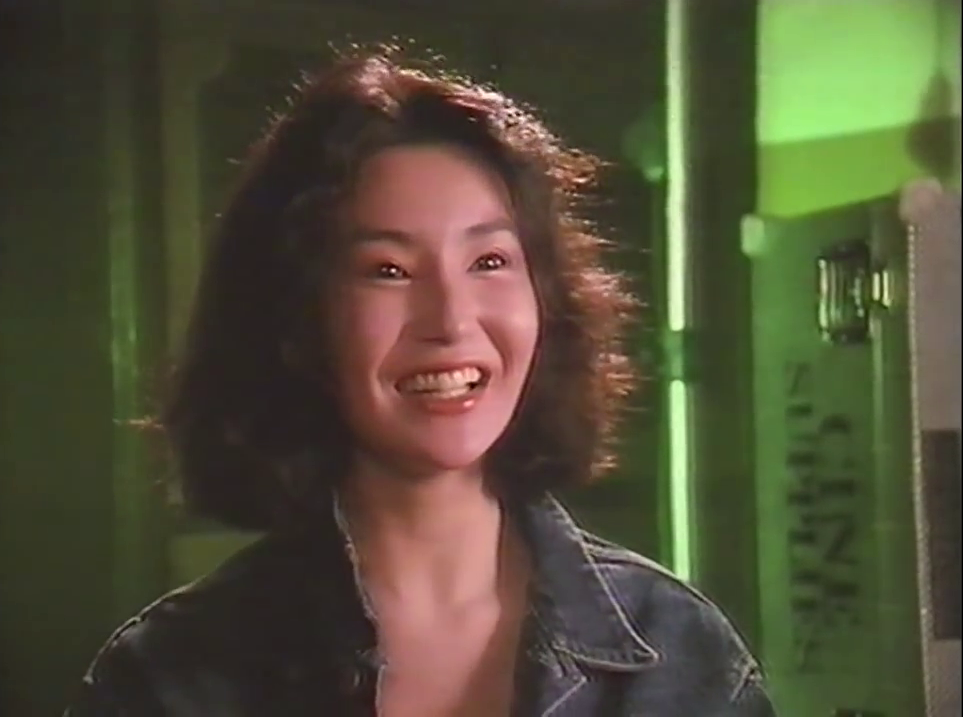 The career of superstar Jackie Chan is explored thoroughly in this ISFS, from his early days at the Peking Opera School all the way to his early feature film role as a Bruce Lee imitator in The New Fist of Fury and all the way up to his explosion as a cultural icon in Hong Kong through the Armor of God and Police Story films. Chan is seen on the set of his new film The Miracle, setting up shots and instructing his stunt crew. Also profiled is his early stabs at American success in Cannonball Run and The Big Brawl. Numerous clips from his large filmography is shown, including the famous "outtake" from Armor of God which shows how Chan got that hole in his head. The episode ends with coverage of Chan's wild 35th birthday party.
Commercial Release: Included in the Criterion Collection Blu-Ray release of Police Story and Policy Story 2.
---
Fred Olen Ray
Interviewees: Stephanie Fitzpatrick, Fred Olen Ray, Teagan
Doris Wishman
Interviewees: David Friedman, Doris Wishman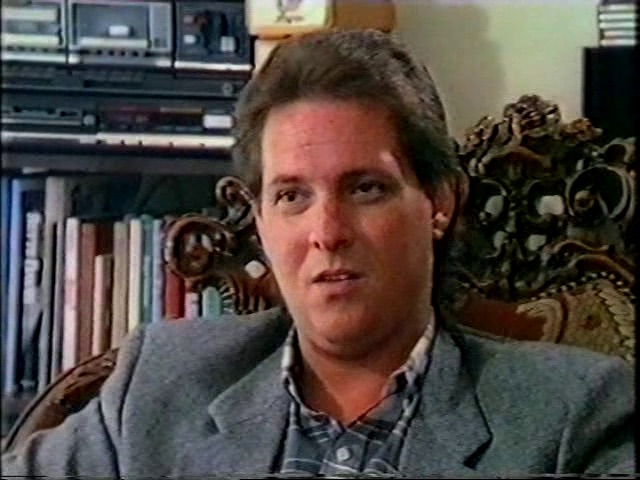 Direct-to-video favorite Fred Olen Ray is interviewed on the "set" of his then-new film Bad Girls from Mars. Fred's career is thoroughly covered, from Alien Dead and Scalps all the way up to Hollywood Chainsaw Hookers. The most embarrasing point of this episode comes when the ISFS crew corner the Mars script girl and she basically tells us the entire plot of the film and how it ends! I guess that's another one we don't need to see.
The interview with female exploitation pioneer Wishman goes through all her early success in the nudie cutie all the way to the rougher style she adopted in the 70's all the way up to the Chesty Morgan films. Friedman gives his own insight about Wishman's bizarre film technique (filming the back of people's head to get around non-sync sound!) as well as his opinion of Wishman as a shy young woman who was offended by the very pictures which she produced. Ample time is also given to the runaway weirdness of The Amazing Transplant as well as Wishman's genre-bending epic Let Me Die a Woman!
Commercial Release: Currently no official release.
---
El Santo
Interviewees: Jaime Almieda, The Blue Demon, Son of the Blue Demon, Lorena Velasquez, Johnny Legend, Marlo Guerrero, El Santo, The Son of El Santo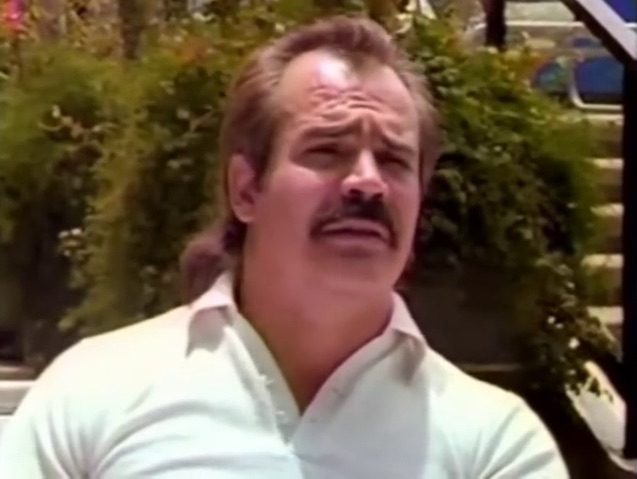 The Late Mexican wrestler El Santo is profiled in this episode of ISFS which explores the general phenomenon of Mexican wrestling film in general, from El Santo's films to Rene Cardona's series of female wrestling films which starred Lorena Velasquez to the other stars of wresting cinema like Blue Demon. Johnny Legend also pops up and gives his early experiences with the dubbed late-night viewing of the "Samson" series.
The show ends with Legend wandering around Mexico with some guy in an aztec mummy costume, scouting location's for Legend's proposed epic Emanuelle Meets the Aztec Mummy.
Commercial Release: Currently no official release.
---
Ed Wood
Interviewees: Rudolph Grey, Dolores Fuller, Valda Hansen, Paul Marco, Harry Medved, Norma McCarthy, Maila Nurmi (AKA Vampira)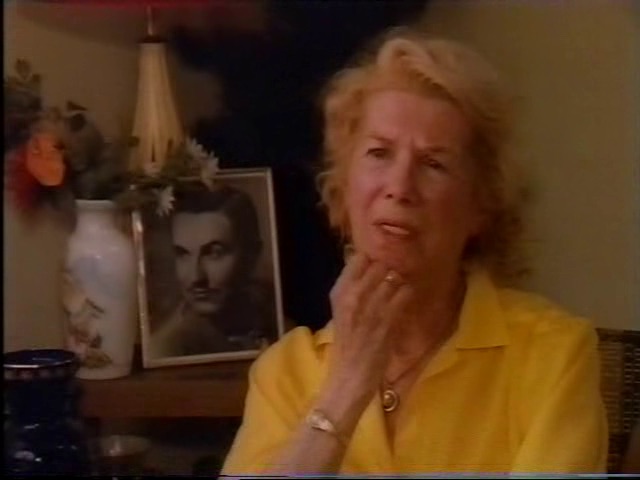 Though many documentaries have been made about Wood in the time following ISFS, this is still one of the most extensive and interesting ones ever made. Most of the Wood's stable of actors are interviewed as well as his ex-wives Fuller and McCarthy, both giving sordid accounts of Ed's love of women's clothing. Most of his milestone movies are featured, from his early works like Bride of the Monster and Glenn or Glenda to his masterpiece Plan 9 From Outer Space. Wood's later work in nudie pictures and pornographic fiction is lightly touched upon (a few clips from Orgy of the Dead are shown) and the piece ends with a long (possibly overlong) look at the Plan 9 Musical
Ed Wood Biographer Rudolf Grey is interviewed as well as Harry Medved, one of the first film critics to discover and laugh at Ed's body of work.
Commercial Release: Currently no official release.
---
Tsui Hark
Interviewees: John Cheung, Tsui Hark, Tony Rayns, Nanson Shi
Stuart Gordon
Interviewees: John Carl Beuchler, Jeffrey Combs, Stuart Gordon, Brian Yuzna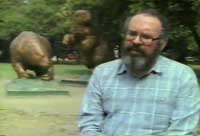 This episode of ISFS profiles both famed Hong Kong Producer/Director Tsui Hark as well as Re-Animator Director Stuart Gordon. The Hark segment is more of an overall exploration of Hong Kong Exploitation in general, with scenes from Centipede Terror and the Mr. Vampire series sprinkled about. Most of Hark's career is covered, from his early controversial Don't Play With Fire all the way up to his Chinese Ghost Story and concludes with an on-set visit to A Better Tommorrow Part II. The segment ends with clips from the climax of Hark's exciting film Peking Opera Blues.
Stuart Gordon's segment takes us through Re-Animator, lightly touches on some of his other Empire projects like Dolls and From Beyond and ends with a visit to the set of Brian Yuzna's Bride of Re-Animator. Jeffrey Combs and Yuzna are intervied on-set about both Re-Animator films and Special Effects technician John Carl Beuchler also speaks about his involvment in the films. Strangely enough, Gordon's interview takes place at the LaBreya tarpits! Gordon seems to think this is an appropriate setting when talking about the "survival of the fittest" nature of filmmaking.
Commercial Release: Currently no official release.
---
George Romero
Interviewees: George Romero, Tom Savini, Lorie Cardille, others(?)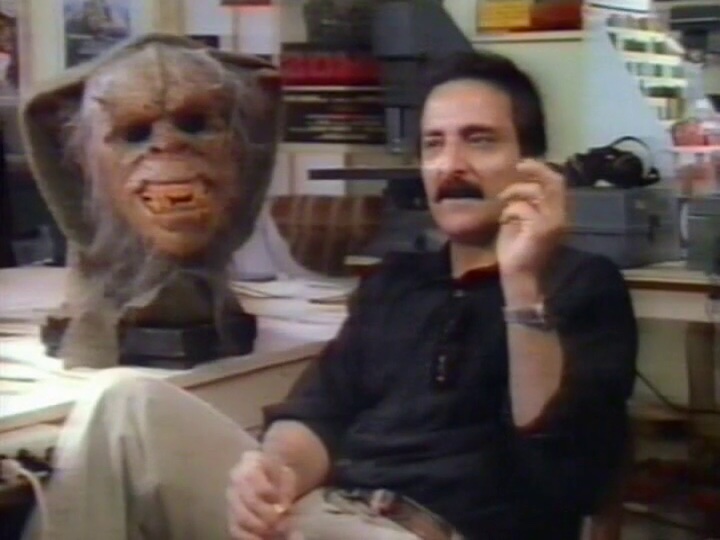 Night of the Living Dead Director Romero is the center of this episode of ISFS which takes us through his early days in Pittsburgh all the way through Martin and the Dead trilogy and up to the late eighties. Savini is also interviewed and even at this early stage seems to be prepping a remake of NOTLD which he describes as starting in the same way as the first film but then becoming "wildly" different. Lorie Cardille, lead actress of Day of the Dead, is also interviewed and Savini makes Ross up as a zombie. Not the most exciting or in-depth episode of ISFS but given the subject matter it still makes for a good documentary.
Commercial Release: Included in Eureka's UK Blu-Ray of The Dark Half.
---
Behind the Scenes Photos Courtesy Ian Wallance