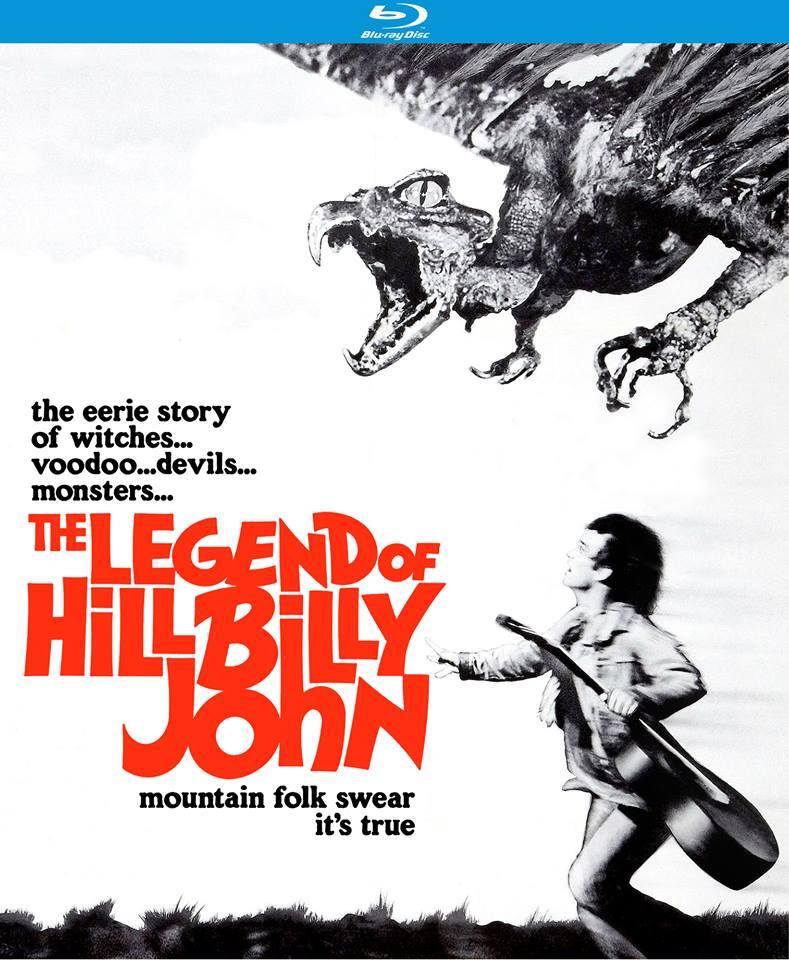 I fell in love with this strange low-budget adaptation of Manly Wade Wellman's Silver John stories years ago when I caught a rare 35mm screening at the Alamo Drafthouse. It's only been available on home video on VHS and LaserDisc. Imagine my surprise when I saw this news posting on June 12, 2017 at Blu-Ray.com:
Kino Lorber have detailed their upcoming Blu-ray release of director John Newland's film The Legend of Hillbilly John (1972), starring Hedges Capers, Severn Darden, Susan Strasberg, Denver Pyle, Sidney Clute, and Val Avery. The release will be available for purchase on August 29.
Synopsis: He Stood Up To Evil and Defied the Devil. Based upon the famous book Who Fears The Devil? – The Legend of Hillbilly John. An eerie supernatural down-home guitar picking flick. Set in the hollows of the Appalachia and across the great wide country. Music by Hoyt Axton.
Special Features:
Interview with Star Hedges Capers
Audio Commentary by Film Historians Nathaniel Bell and David Del Valle
Original Theatrical Trailer
Optional English SDH subtitles
Alas, August 29th came and went, followed by new scheduled release dates further into 2017 and then 2018. Every major website has a product listing for it that hasn't been updated in over six months. I wonder what's causing the delay/cancellation. Rights problems? film element issues? Timing the release to coincide with a Capers and Carson reunion tour? We may never know.
Sept 2020 Update: Nope, still not here. The last disc release this film had was on Laserdisc.