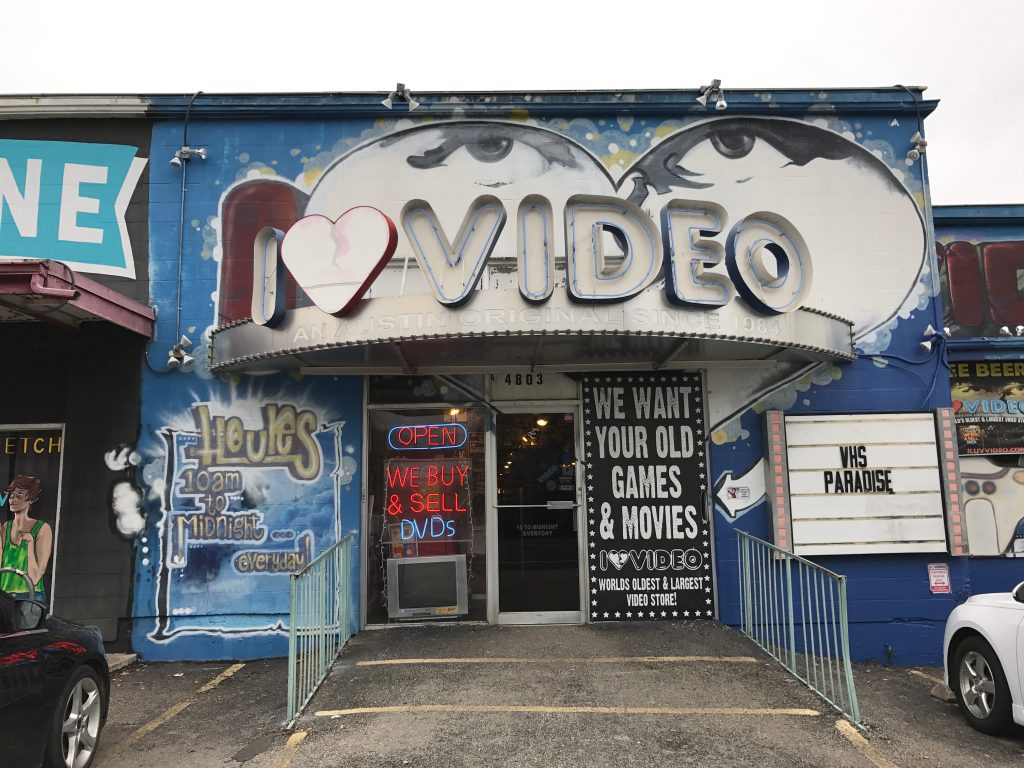 After over 30 years of serving the Austin Texas videophile community, I Luv Video is finally shuttering its doors. Owner Conrad Bejarano remarked in his farewell announcement on social media that he hopes for someone to takeover the collection as a whole and relocate it to a new home. I'm not optimistic about that happening but I'm still hoping for a miracle to occur.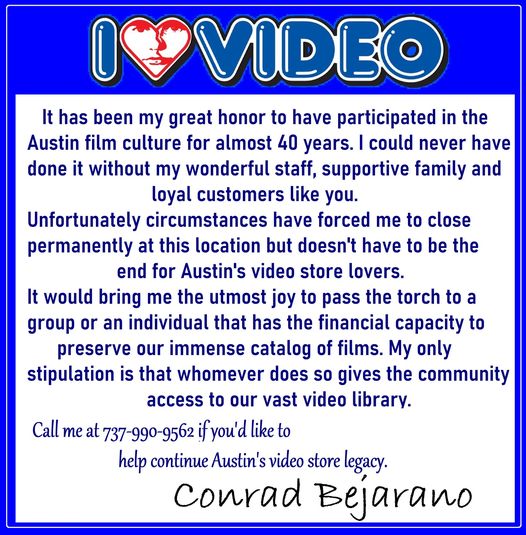 As of earlier this year, Austin TX had two remaining video stores: I Luv Video and Vulcan Video. Vulcan folded a couple months into the pandemic but it wasn't a big surprise – they'd been in their death throes for a few years, trying to mount online funding campaigns, weekend outdoor film screening and constantly pumping up their social media presence in a valiant effort to keep the ship afloat. Sadly it didn't work out. Throughout the past few months ILV was suspiciously quiet, its building dormant. I'm sure many fans like myself had hoped that in the coming months that building would re-open and welcoming us back.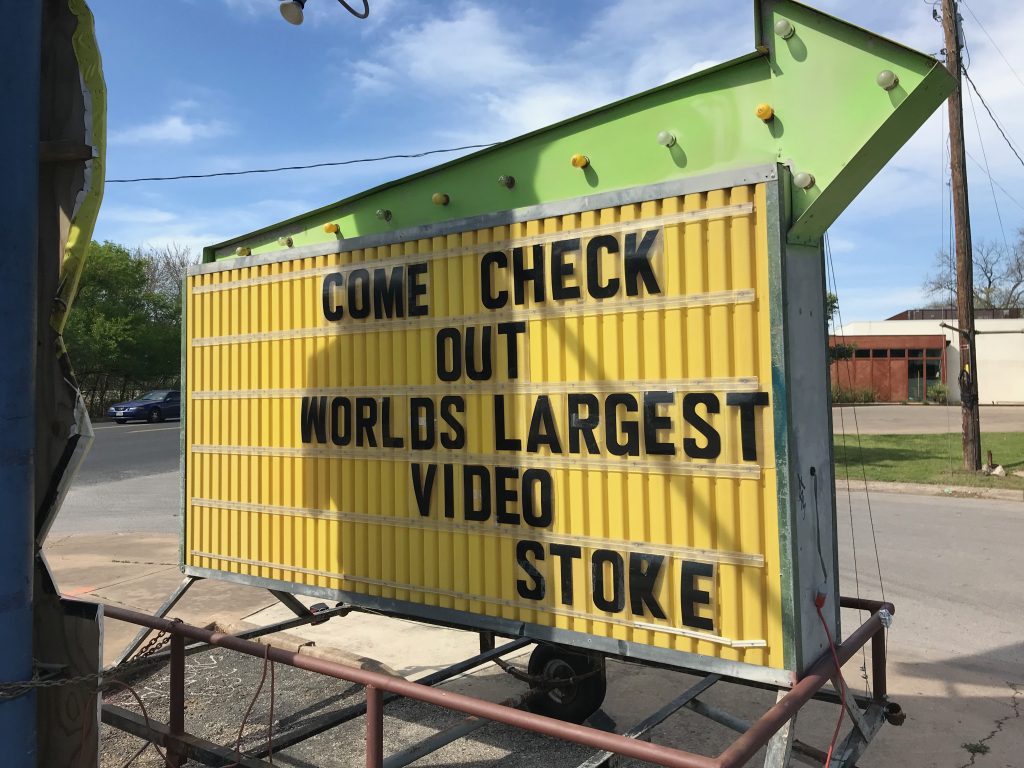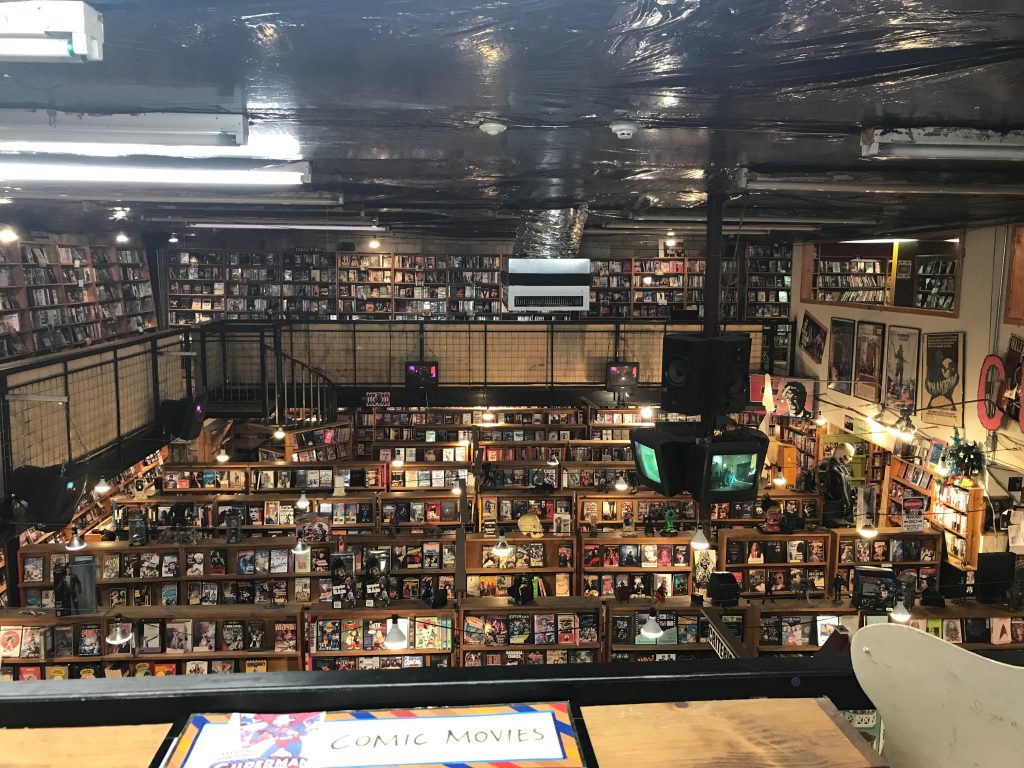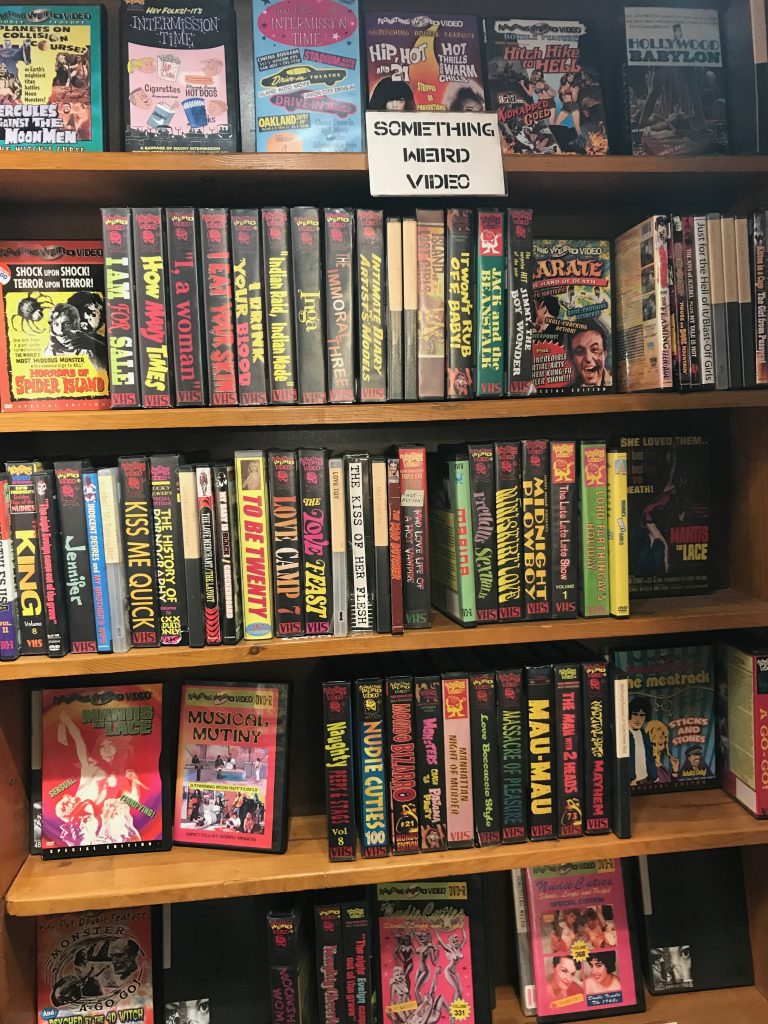 When I moved here in 2012 there were two I Luv Video locations and two Vulcan Video locations. Over the years Vulcan continually moved around, at one point opening a north location on the loop just down the street from ILV's Airport location. Eventually Vulcan closed their north location and opened their final store in a more centrally-located Austin area I found difficult to get to compared to ILV. Many weekends I found myself driving out to Vulcan and decided "let's stop in at ILV first" and then never going down to Vulcan. I didn't need to go the Vulcan way. ILV was enough.
Vulcan felt a little older than ILV and its name had the vintage Austin street cred of being associated with the venerable Vulcan Gas Company. It was a little more brightly-lit than ILV and a little more put-together; you could count on Vulcan to stock all the new Code Red / Scorpion / Retromedia DVDs which could be found through their easily-searchable online catalog database on their website. I Luv Video felt a little more messy and disorganized at first site – it didn't stock all the new Kino Lorber Blu Rays on release day, but it had a search authenticity and character and warmth lacking at Vulcan.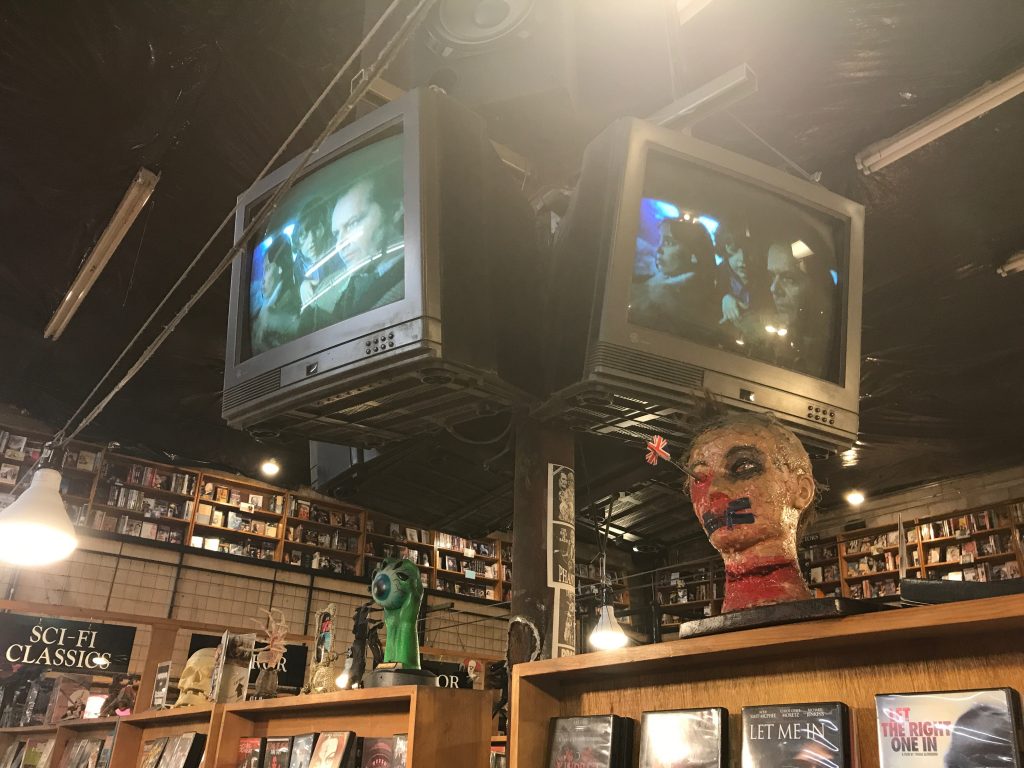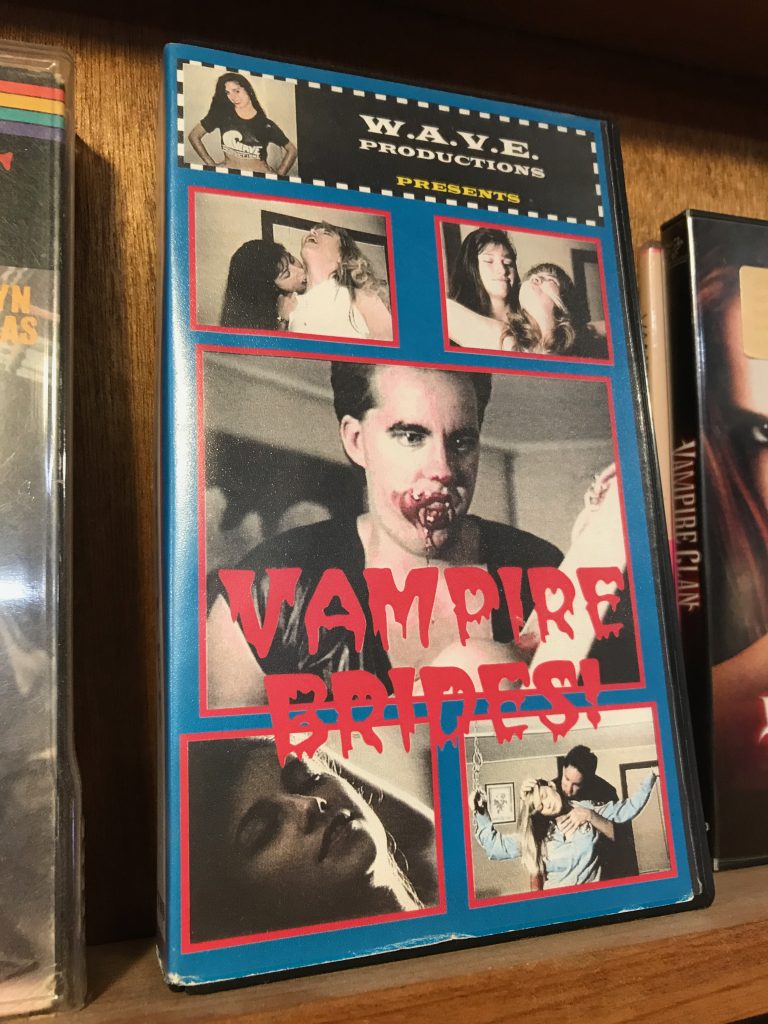 Yes, warmth. Every time I stepped through the doors of ILV I was taken aback by this immense feeling of warmth and friendliness. I've been in hundreds of video stores and none of them quite felt as warm and inviting as ILV did. It was beyond just the staff, who seemed like some of the most laid-back and peaceful folk I've ever met behind a retail counter. It was the building itself, the collection of decades worth of stuff by people who obviously loved movies as much, if not way more, than you ever could. Everywhere you looked there was a weird little poster or promotional gadget hanging off a wall. Aisles that seemed to go on forever, filled with VHS and DVD boxes which were stacked on top of each other and tumbling off the shelves. At first it looked like a great big mess but after you came back month after month you began to appreciate how well this collection was curated, especially with the VHS material – if they carried a movie on VHS you could bet that VHS was super-rare and unique, such as John Huckert's award-winning Indie film The Passing or the obscure edited adult sci-fi movie Droid.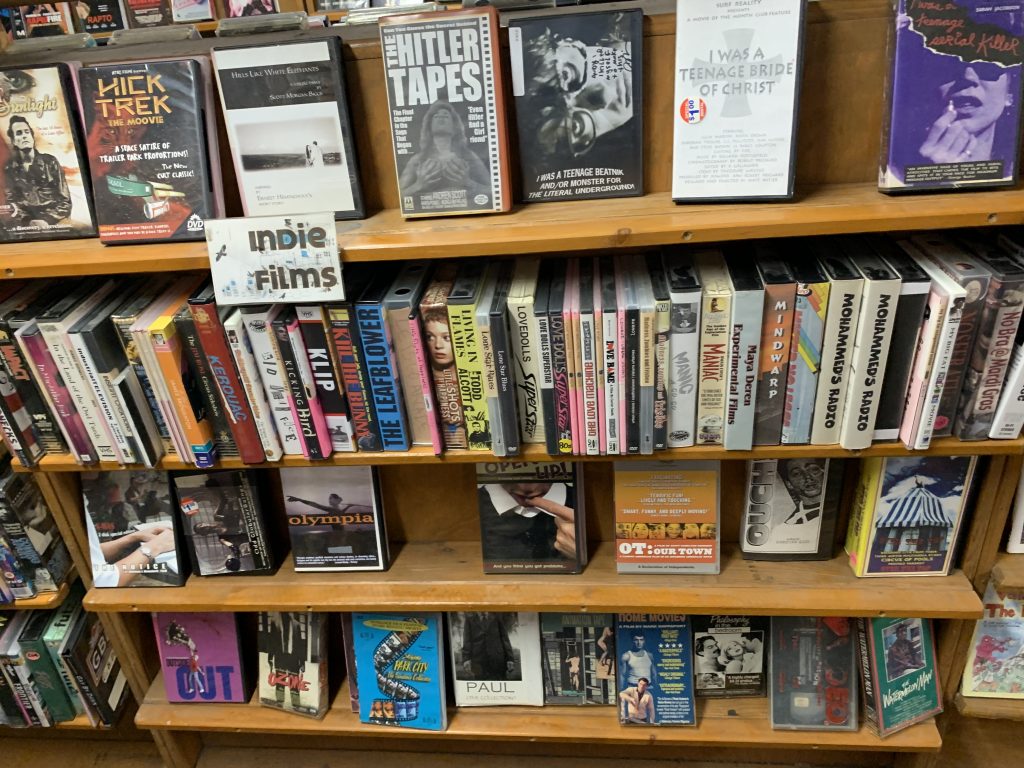 Most social media accounts for modern companies are full of coupons and pressure tactics and funny posts where staff goof off and try to get you exited about their product. It's necessary but it feels a little desperate, perhaps in keeping with the modern social media landscape where people seem desperate for love and recognition from strangers. In contrast to this, I Luv Video's Facebook page is full of picture memes about movies. That's pretty much all that's posted on the page. There's something so innocent and cute about it because it's as quaint and laid-back as taking a nice stroll down their video aisles. It's a peace and calm which is missing throughout most of modern corporate Austin.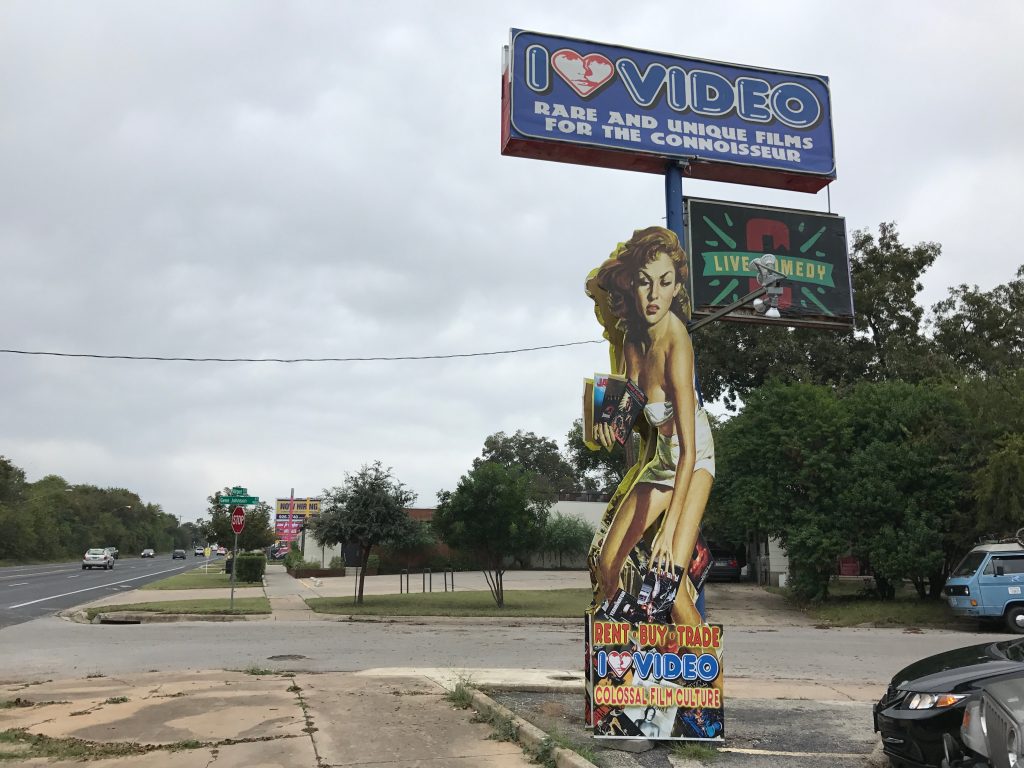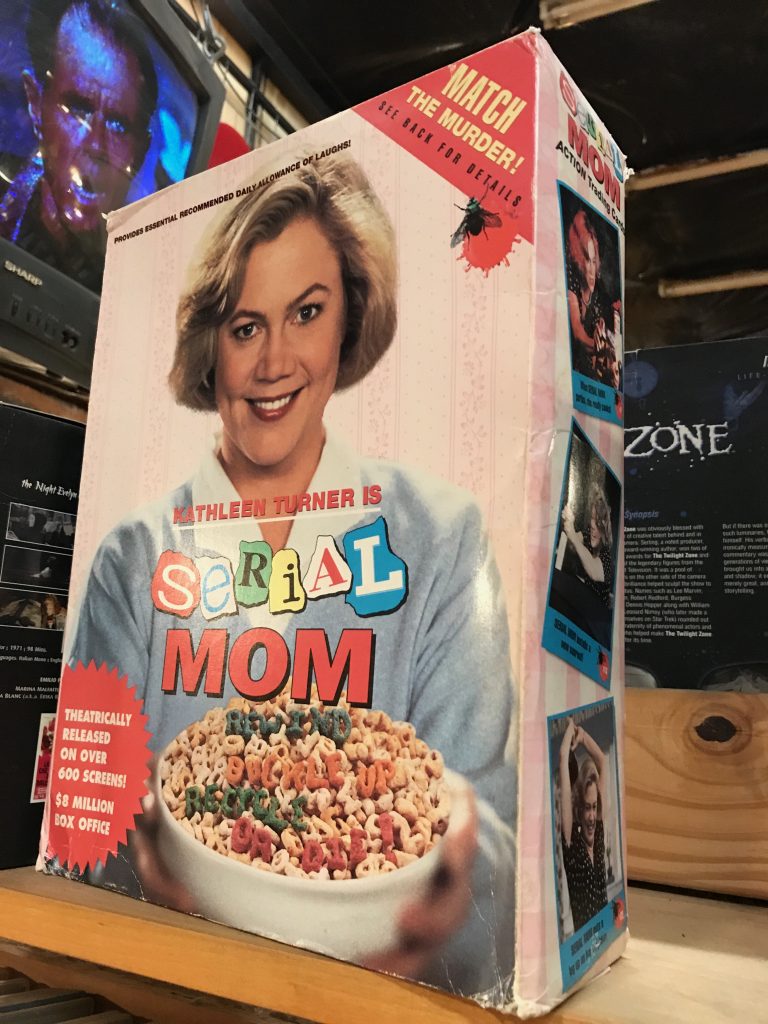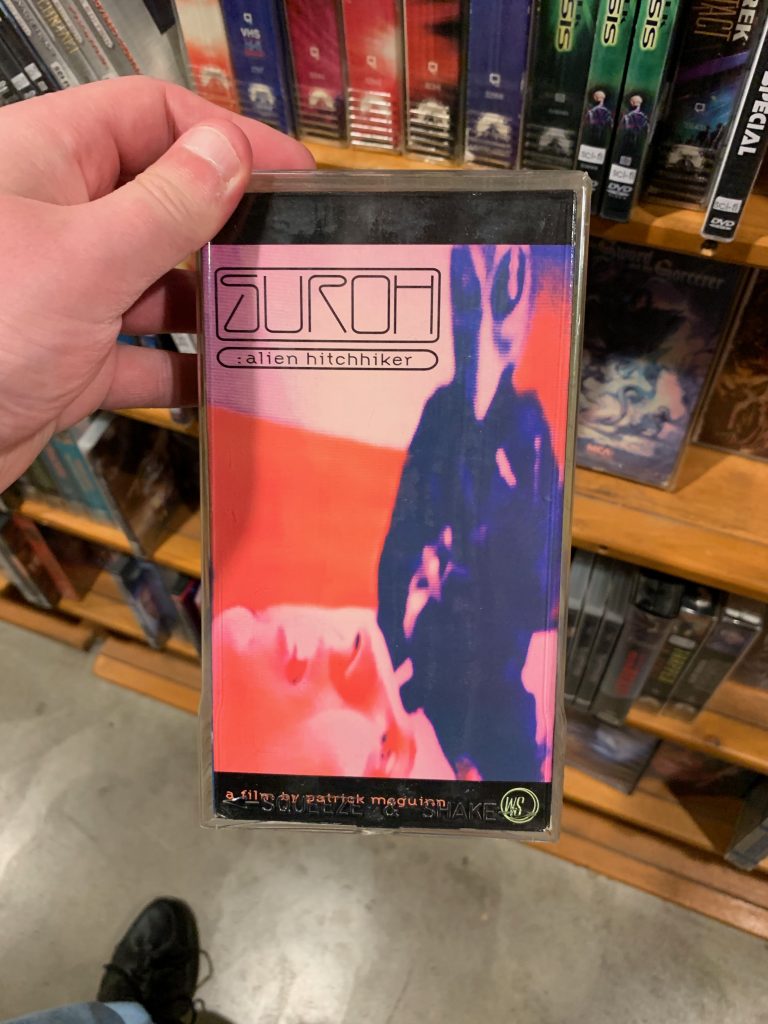 The walls and shelves of I Luv Video are full of irreplaceable movie history – the Faster Pussycat Poster signed by Russ Meyer, the Serial Mom cereal box, all the collectable cars and action figures which sit under yellowing display cases, objects which look like they've been resting in the exact same spot for 15-20 years. There's a lot of history within the walls of that building which somehow I hope doesn't have to be dismantled and scattered to the winds. If it has to be then so be it, but if the Alamos / Austin Film Societies / Linklaters / Rodiguez's of this community let this business slip into the night then they're going to let a little bit of themselves slip away with it as well. I don't mean to shame anyone. The reality is all those persons and entities named above are fighting for their survival as much as Vulcan or I Luv Video. But if we let I Luv Video disappear, then some little piece of magic that made living around here exciting is going to disappear as well.