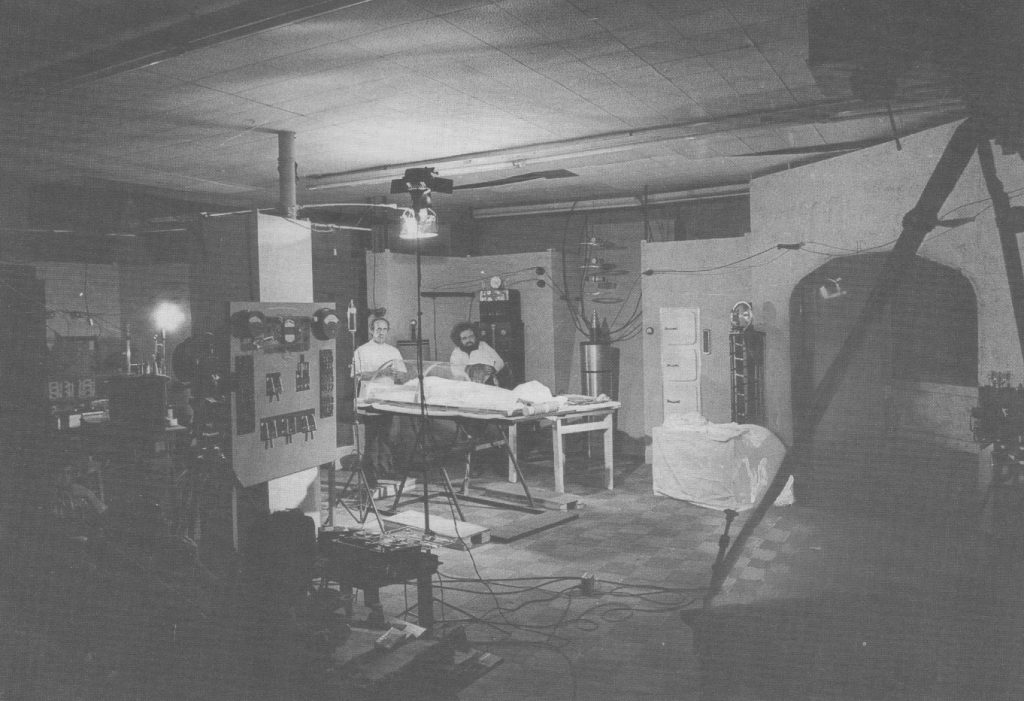 One of the great joys of reading vintage filmmaking how-to books is that they often feature intimate behind-the-scenes portraits of unusual low-budget movies. Carolina filmmaker Harry M. Joyner Jr's book Roll'Em! Action!: How to Produce a Motion Picture on a Shoestring Budget provides just this opportunity, allowing its readers to get a peek into the making of J. G. "Pat" Patterson's infamous 1972 mad scientist film The Body Shop AKA Doctor Gore AKA the initial shooting title Anitra.
The chapter on Body Shop contains a thorough overview of the making of the film, including Joyner's overall frustration with the lack of organization on the set. He turns his experience on the film into a learning opportunity of "how not to make a movie." He also includes some pictures of the original shooting script for the film which look even more primitive than one could image. According to Joyner the entire script was only about 28 pages.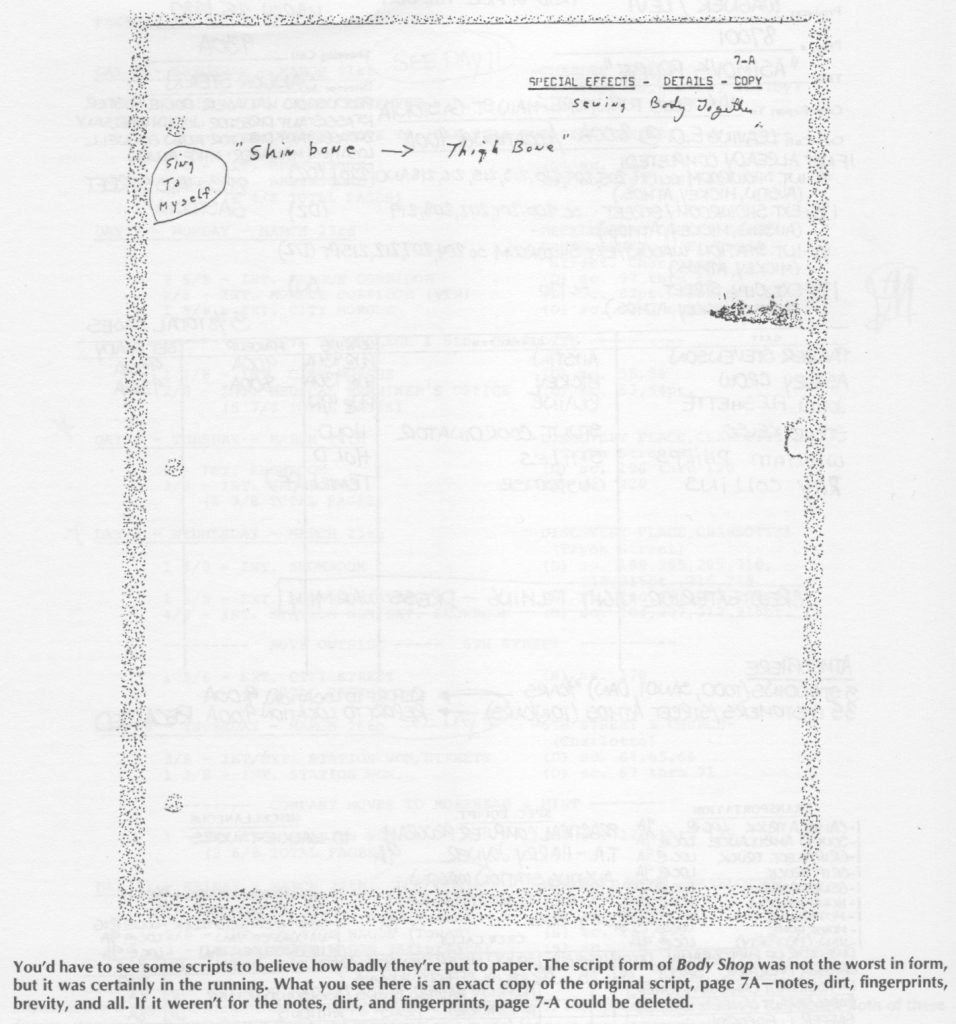 Along with pages of the script, Joyner includes a set of behind-the-scenes photos from the production.