On October 27th, Severin Films is celebrating Halloween a few days early with three spooky classics from our friends across the pond. THE BLACK CAT (aka DEMONS 6), SHOCK TREATMENT, and PATRICK STILL LIVES are all arriving in HD with bonus goodies hand packed by the Severin team, so make sure you check for razor blades before consuming.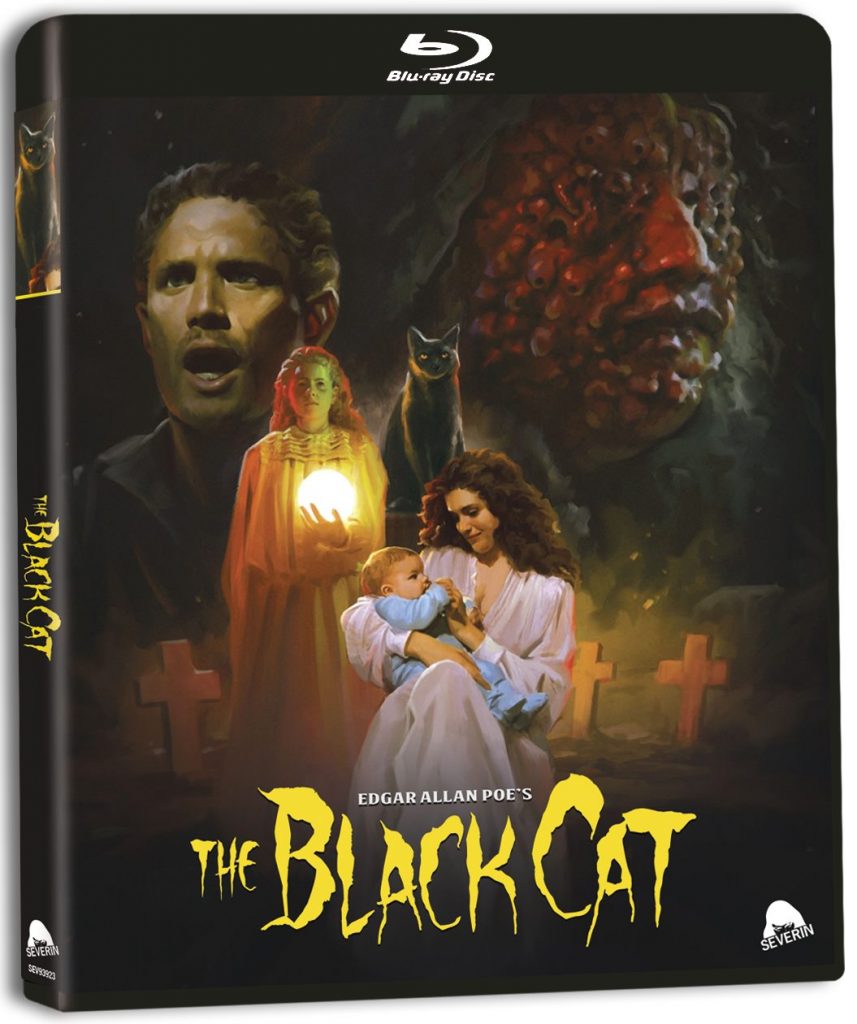 THE BLACK CAT
From Luigi Cozzi – the writer/director of STARCRASH, CONTAMINATION and PAGANINI HORROR – comes the over-the-top meta-shocker about a production company filming a new sequel to one of '70s Italian horror's best-known classics and the resurrected supernatural demon that may destroy them all. Caroline Munro (MANIAC), Brett Halsey (THE DEVIL'S HONEY), Florence Guérin (BLACK VENUS) and Urbano Barberini (OPERA) star in this long-unseen fan favorite – originally released in Italy as DEMONS 6 – now transferred in 2k from pristine vault elements for the first time ever.
Cat On The Brain – Interview with Director / Co-Writer Luigi Cozzi and Actress Caroline Munro
Trailer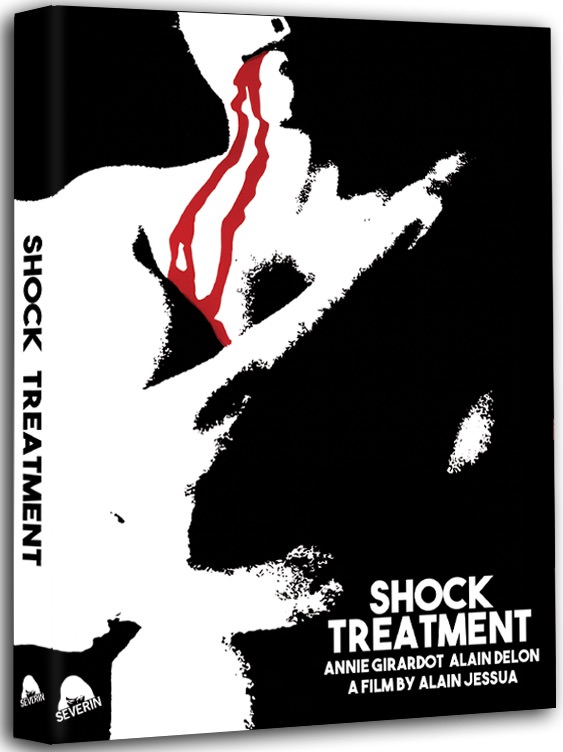 SHOCK TREATMENT
French film legends Alain Delon (PURPLE NOON, LE SAMOURAÏ) and Annie Girardot (ROCCO AND HIS BROTHERS, THE PIANO TEACHER) star in the 1972 thriller from writer/director Alain Jessua(ARMAGUEDON, THE DOGS) that became a cause célèbre of international cinema: When a career woman (Girardot) checks into the exclusive seaside clinic of a doctor (Delon) famed for his unorthodox rejuvenation treatments, she'll discover a nightmare of bourgeois depravities, medical atrocities and the eye-popping full-frontal nudity that sparked worldwide headlines. Robert Hirsch (HIVER 54, L'ABBÉ PIERRE), Michel Duchaussoy (MESRINE) and Jeanne Colletin (EMMANUELLE) co-star in this "political allegory fashioned as a horror story"(Time Out) – released in the UK as DOCTOR IN THE NUDE – now scanned uncut in 2k from the original interpositive.
Alain Jessua – The Lone Deranger: Interview with Bernard Payen, Curator at The Cinémathèque Française
Koering's Scoring – Interview with Soundtrack Composer René Koering
Director's Disorder – Interview with Director Alain Jessua
Drumrunning – René Koering Commentary on Three Sequences
Trailer
Double sided blu-ray wrap
Wide release Limited Edition with slipcase and CD soundtrack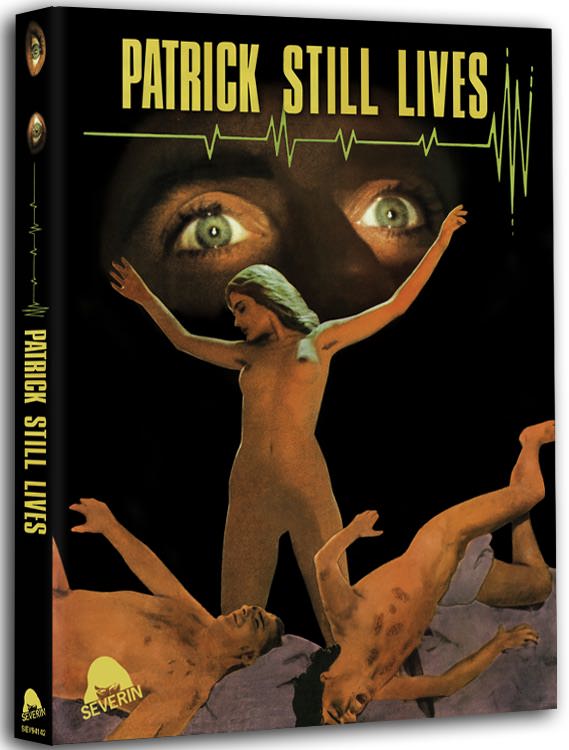 PATRICK STILL LIVES
Shortly after the Ozploitation shocker PATRICK became a worldwide hit, producer Gabriele Crisanti(BURIAL GROUND), screenwriter Piero Regnoli (NIGHTMARE CITY) and director Mario Landi(GIALLO IN VENICE) went way beyond 'unofficial sequel' or 'unauthorized remake' to instead create this "mind-boggling example of Italian exploitation that has to be seen to be believed" (Moria): When a young man becomes comatose after a freak accident, his father invites six strangers to a secluded villa for a weekend packed with relentless nudity, outrageous violence and perhaps the most depraved sex/gore death in all of Italian horror. Sacha Pitoëff (INFERNO), Gianni Dei (MANHATTAN GIGOLO) and Mariangela Giordano (MALABIMBA) star in "one of the most ultimate exploitation films ever made" (Monster Pictures), nowscanned uncut in 2k from the original negative for the very first time in 40 years.
C'est la Vie – Interview with Actor Gianni Dei
Trailer
Double sided blu-ray wrap
Severin Webstore Exclusive slipcase