83 Min. / Directed by Rudolph Maté / Viavision, Imprint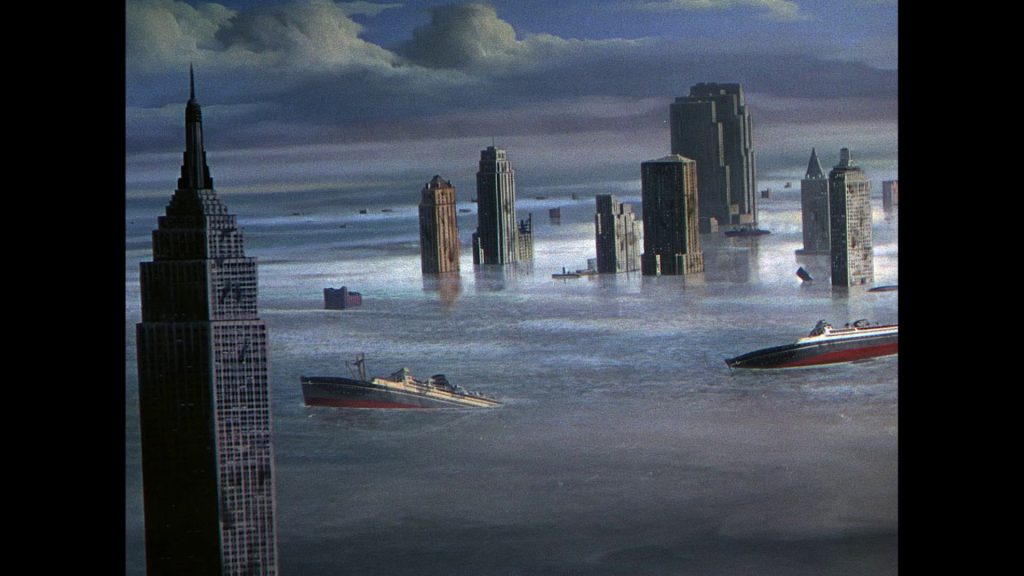 After a remote South African space observatory comes to the conclusion that in eight months planetoids Zyra and Bellus will impact with Earth and cause total destruction, a group of scientists headed by Dr. Hendron (Larry Keating) race to construct a rocketship to escape and become a new cosmic Noah's Ark which will hopefully allow humanity to populate Zyra and continue on. Tensions flare among the crew tasked with the construction of the ship, which include Hendron's daughter Joyce (Barbara Rush), her fiancé Tony Drake (Peter Hansen) and hotshot pilot David Randall (Richard Derr) who comes between them. As doomsday approaches, the ship's eccentric and paranoid financial backer Sydney Stanton (John Hoyt) seeks to ensure his own safe journey at any cost.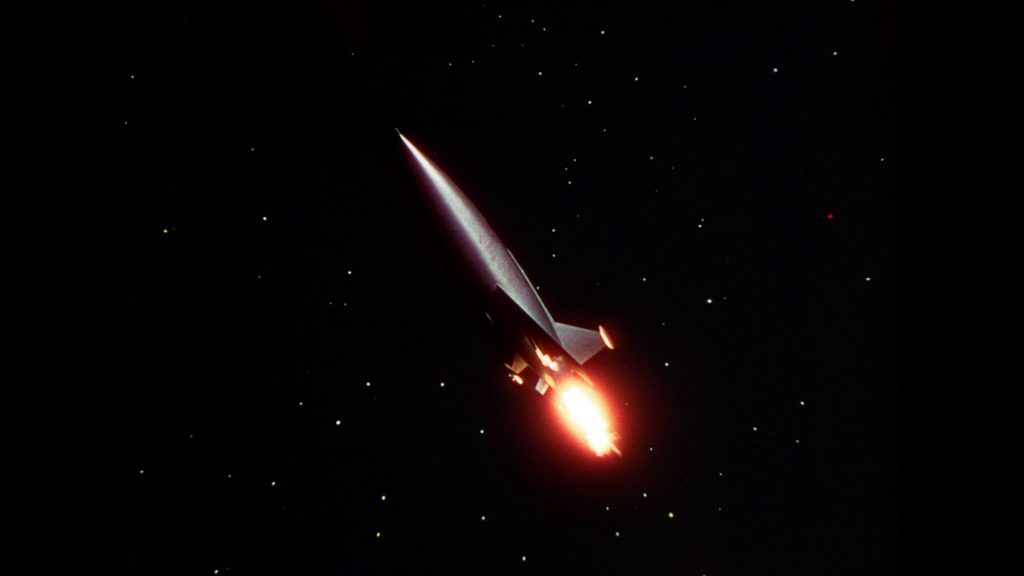 Long before planetary disaster films such as Armageddon and Deep Impact (which itself originally started as a remake of this film), pioneering sci-fi filmmaker George Pal produced this startling depiction of humanity in peril which, in spite of some dated model effects (some of which were left unfinished when studio Paramount forced the film to an early release) feels surprisingly modern and fresh given the solid performances from the entire lead cast. This adaptation of a 1933 novel by Philip Wylie and Edwin Balmer jettisons the source material's vision of a polygamist relationship between the survivors and replaces it with a more vanilla love triangle between Rush, Hansen and Derr in order to satisfy the requirements of the Hays censorship code. In spite of these changes and the need to frame the film within a religious context in order to make certain production code watch-keepers happy, The dramatic situations and superlative storytelling of When Worlds Collide are a prime example of why we keep returning to the sci-fi films of the fifties and sixties even in this modern era of jerky, frenetic CGI imagery which assault the senses but frequently lack the thoughtfulness of earlier productions.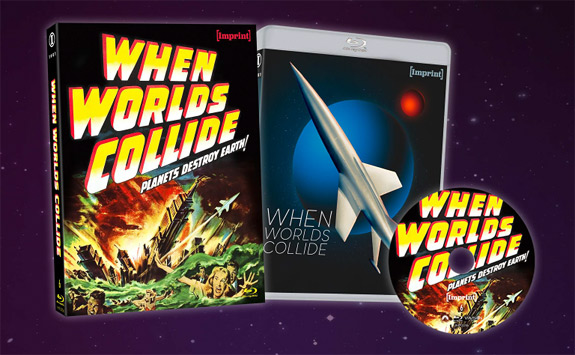 Australian video company Viavision sub-label "Imprint" has released an incredible Blu-Ray release of the film, rendering the vintage technicolor stock accurately in the films original 1.33:1 academy aspect ratio and with a serviceable 2.0 PCM audio track. Along with trailers and extended interview segments with numerous Sci-Fi luminaries from a George Pal documentary, the Blu-Ray includes a breezy commentary track from critics Barry Forshaw & Kim Newman who give a thorough overview of Sci-Fi and everything Pal-related.
Viavision / Imprint Blu-Ray Screenshots